The Yahoo! Groups Product Blog
Group Information
Members: 15
Category: Artists
Founded: Aug 28, 2005
Language: English
Already a member? Sign in to Yahoo!
Activity within 7 days:
(No Activity)
Description
~HOWDY NEIGHBORS~ If you love those Ole Kuntry Klassic Oldies,such as Patsy Cline,Marty Robbins, Jim Reeves just to name a few....you've found the right place. This is an INCREDIMAIL MUSIC GROUP ONLY! We love sharing those "Ole" Kuntry Klassic's along with stationary of the Artist. SO ~ Come on in take ya shoes off and join us. Have some fun and make new friends along the way. Founder Owner Muffy YA'LL COME TO SEE US WHEN YA CAN!!!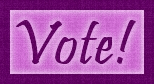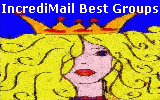 Message History
| | Jan | Feb | Mar | Apr | May | Jun | Jul | Aug | Sep | Oct | Nov | Dec |
| --- | --- | --- | --- | --- | --- | --- | --- | --- | --- | --- | --- | --- |
| 2013 | 511 | 630 | 652 | 404 | 404 | | | | | | | |
| 2012 | 172 | 367 | 662 | 365 | 220 | 185 | 182 | 109 | 197 | 712 | 960 | 928 |
| 2011 | 771 | 395 | 613 | 520 | 795 | 217 | 257 | 141 | 154 | 167 | 173 | 278 |
| 2010 | 911 | 598 | 488 | 641 | 802 | 476 | 318 | 538 | 739 | 627 | 378 | 713 |
| 2009 | 320 | 322 | 588 | 800 | 1371 | 1089 | 979 | 859 | 980 | 1637 | 1027 | 798 |
| 2008 | 805 | 1263 | 1211 | 1071 | 1043 | 802 | 790 | 912 | 1357 | 1229 | 674 | 865 |
| 2007 | 2984 | 3378 | 4095 | 4118 | 3836 | 4872 | 4507 | 2945 | 2033 | 1033 | 994 | 646 |
| 2006 | 1780 | 1483 | 2080 | 1775 | 1839 | 1859 | 1718 | 1926 | 1436 | 2322 | 1398 | 1483 |
| 2005 | | | | | | | | 363 | 1632 | 1731 | 1341 | 761 |
Post message:
KUNTRY_KLASSIC_OLDIES@yahoogroups.com
Subscribe:
KUNTRY_KLASSIC_OLDIES-subscribe@yahoogroups.com
Unsubscribe:
KUNTRY_KLASSIC_OLDIES-unsubscribe@yahoogroups.com
List owner:
KUNTRY_KLASSIC_OLDIES-owner@yahoogroups.com